Dishes For Wishes
April 26, 2021 - May 2, 2021
Join us for our sixth annual event combining delicious foods with granting Wishes.  This year's event needed to be modified for the safety of all, so we are taking it back to it's roots, and featuring all of the sweetness that our community holds.
Through the partnerships with a number of amazing bakeries, bakers, and restaurants, this week-long event will allow ticket holders to visit each venue to sample their delicious goods one time throughout the week for free! Hours and restrictions for each location will be noted on your ticket.
While you are there, you may want to purchase some additional goodies to take home! A few generous participants are organizing Give Back events in conjunction with this week, so you can support Granted in a number of ways, and also support a small local business.
A full packet of information that includes your ticket will be mailed to you prior to the event.  Below is a listing of all  participants this year, and what they will be offering.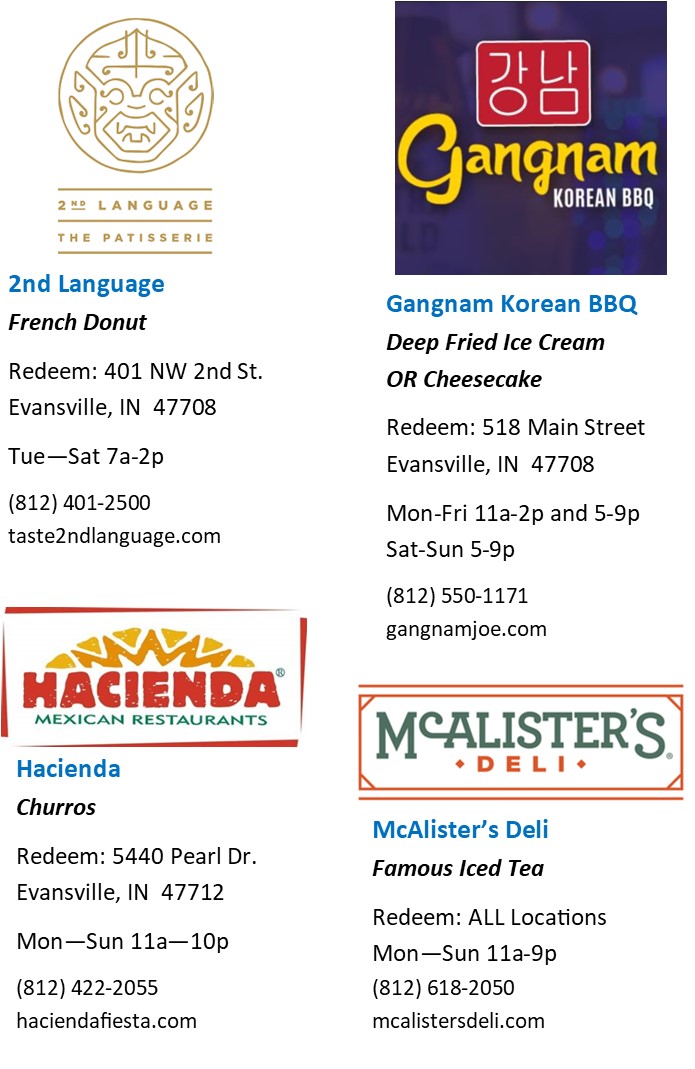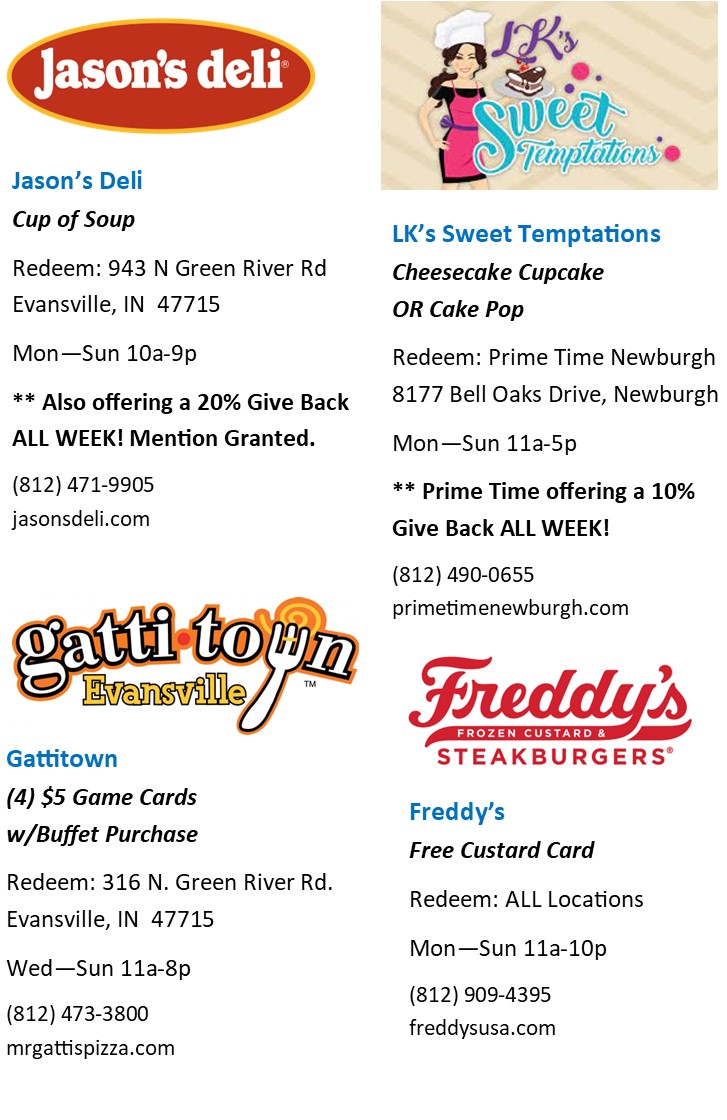 We truly appreciate your support! Most everything has been shut down due to the pandemic, but the need for our services is at an all-time high. So far in 2021, we have received more Wish requests than 2020 and 2019 combined!
WE NEED YOUR SUPPORT!
Purchase tickets HERE!
Go to event page...